In the American police state, you're either a prisoner (shackled, controlled, monitored, ordered about, limited in what you can do and say, your life not your own) or a prison bureaucrat (police officer, judge, jailer, spy, profiteer, etc.).
Unfortunately, when you're a child in the American police state, life is that much worse.
From the moment a child enters one of the nation's 98,000 public schools to the moment she graduates, she will be exposed to a steady diet of draconian zero tolerance policies that criminalize childish behavior, overreaching anti-bullying statutes that criminalize speech, school resource officers (police) tasked with disciplining and/or arresting so-called "disorderly" students, standardized testing that emphasizes rote answers over critical thinking, politically correct mindsets that teach young people to censor themselves and those around them, and extensive biometric and surveillance systems that, coupled with the rest, acclimate young people to a world in which they have no freedom of thought, speech or movement.
One Example: A Virginia sixth grader, the son of two school teachers and a member of the school's gifted program, was suspended for a year after school officials found a leaf (likely a maple leaf) in his backpack that they suspected was marijuana. Despite the fact that the leaf in question was not marijuana (a fact that officials knew almost immediately), the 11-year-old was still kicked out of school, charged with marijuana possession in juvenile court, enrolled in an alternative school away from his friends, subjected to twice-daily searches for drugs, and forced to be evaluated for substance abuse problems.
The Rutherford Institute :: Public School Students Are the New Inmates in the American Police State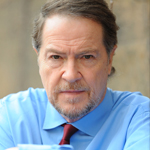 Source: www.rutherford.org/publications_resources/john_whiteheads_commentary/public_school_students_are_the_new_inmates_in_the_american_police_state